Yasay denies lying about citizenship
By Azer N. Parrocha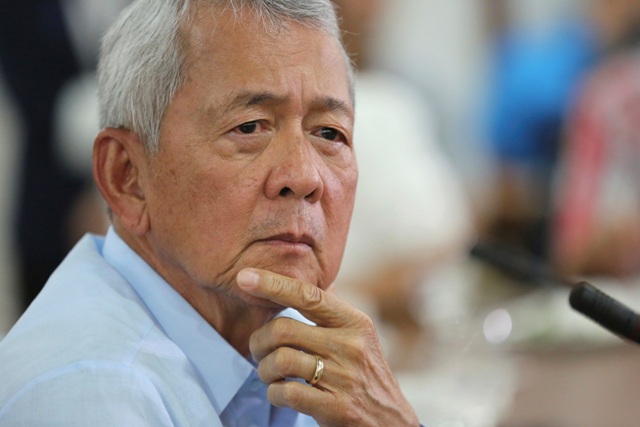 MANILA, March 7 (PNA) -- Foreign Affairs Secretary Perfecto Yasay Jr. on Tuesday said that he never lied to the Commission on Appointments (CA) about his citizenship.
"I would like to assure everyone that I have never lied in my testimony and I will continue and reiterate all the same statements that I made," Yasay told reporters in an interview.
Yasay admitted having a naturalization certificate which he "returned to authorities."
To recall, his confirmation was suspended due to pending concerns of some congressmen about his reported US citizenship.
During his CA confirmation last Feb 22, Yasay said that although he applied for a US citizenship, his application was denied which is contrary to the documents that stated that he did possess a US citizenship.
In a previous TV interview, Yasay admitted owning a US passport but returned it with his naturalization certificate.
Yasay, meanwhile, expressed hope that the CA would be fair during his next confirmation hearing on Wednesday (March 8, 2017).
"I would hope that everyone would be fair in not accusing me of lying because I never lied," he said.
He was in the Senate a day before his confirmation to speak to Sen. Loren Legarda on matters regarding "climate change." (PNA)